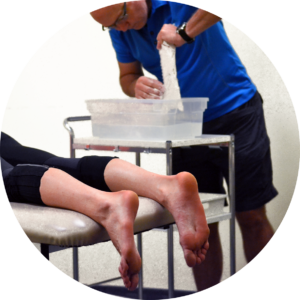 We prescribe and fit custom orthotics to address a number of foot and lower limb mechanical problems. The orthotics can be manufactured to fit almost any type of footwear including dress shoes, running shoes, soccer boots, work boots and ski boots.
A thorough biomechanical assessment is performed by a Registered Physiotherapist prior to plaster cast moulds being made of your feet.
The orthotics are then fabricated in a Canadian lab with specific instructions from the treating physiotherapist.